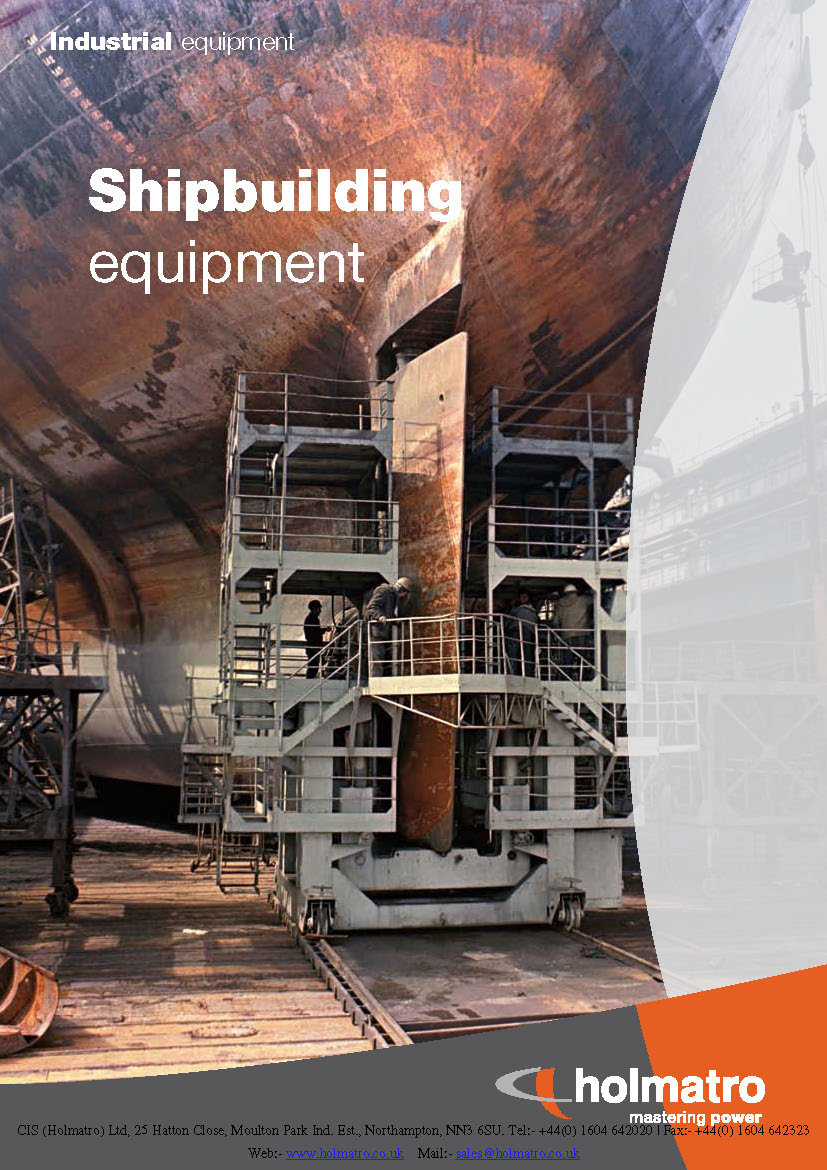 Holmatro Industrial Equipment was established in 1967, and has been supplying and manufacturing high pressure hydraulic equipment as well as mechanical equipment for the shipbuilding industry. We have gained an understanding of the industry's high demands regarding the necessity for high quality, strength and durability. From the early construction stages to the actual ship launch, we offer reliable solutions to control and shift heavy loads in a safe and easy manner. These solutions include wedges for ship stabilization, mechanical & hydraulic pulling cylinders to pull ship sections together, cylinder sets for propeller removal & mounting, as well as custom-made ship launching sets.
Holmatro offers a wide range of hydraulic lifting, pulling, bending and cutting solutions for various industrial applications. This brochure shows just a few of the possible uses of our high-pressure hydraulic, pneumatic and mechanical tools. In reality there are many more.
Click Here to download Shipbuilding brochure (3.3 MB PDF)
You will need Adobe Reader to view file, click here to download.