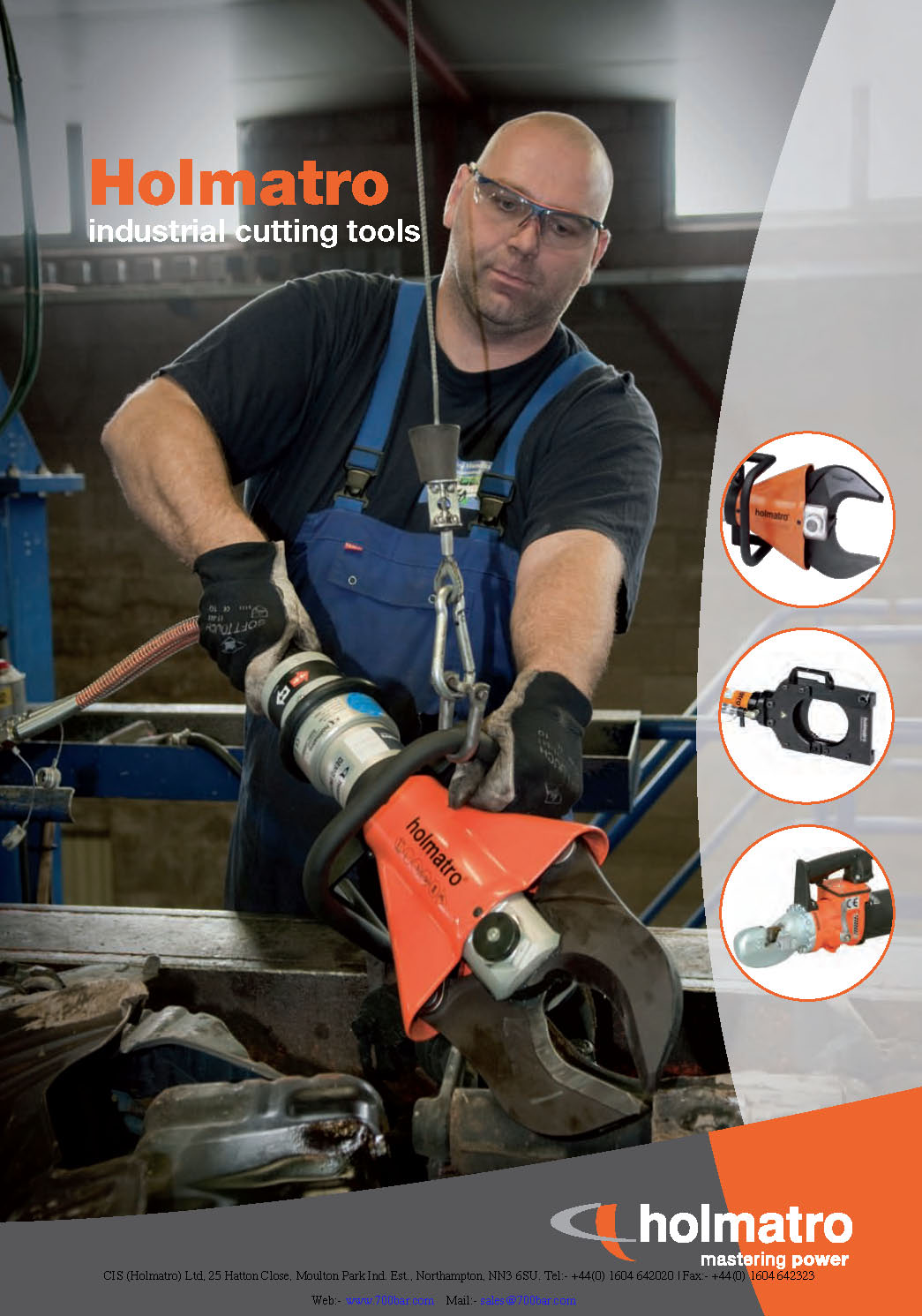 The stationary hydraulic cutters have been developed especially for continuous use. Here think for instance of production processes in which repetitive operations (cutting, crushing or tearing) must take place at fixed places along the line. With this model the accent is on durability (high load frequency) and ergonomics (long-lasting physical load). These cutters have been made from high-quality steel. The weight increase compared with the mobile aluminium version is compensated by a balancer (see picture). The hydraulic pump has been adjusted to the requirements of continuous use. A complete stationary cutter set consists of a stationary cutter, a stationary pump, and a hose assembly. Various accessories for the set are available as well.
Click Here to download Full Cutter brochure (2.1 MB PDF)
You will need Adobe Reader to view file, click here to download.