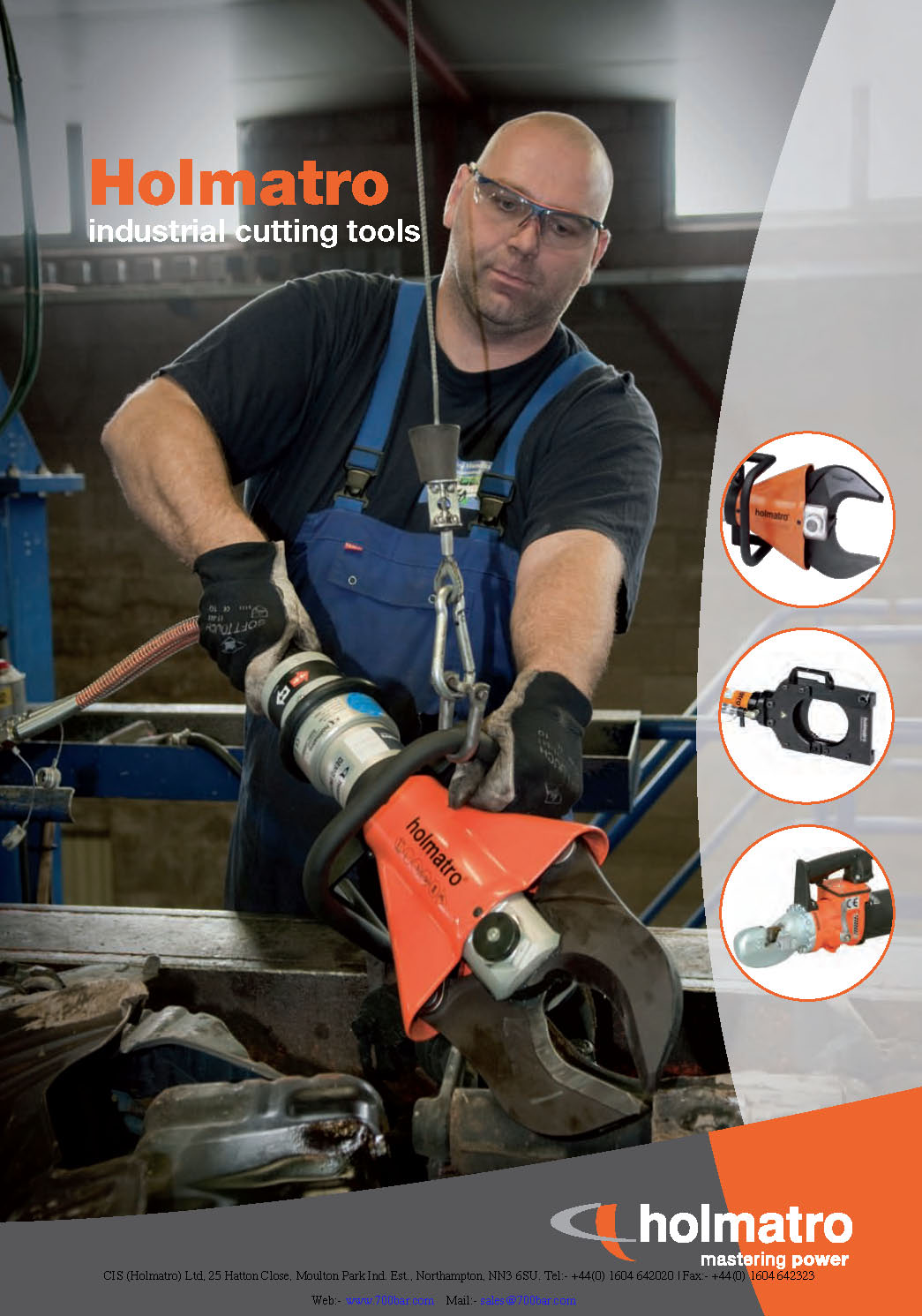 Holmatro mobile hydraulic cutters are used where the application allows for the operator to take the cutter to the job, such as car recycling, cable recycling, demolition, scrap yards for example. The cutters weigh from 9 Kgs for our smallest cat cutter to 19 Kgs for the most powerful cutter which develops around 95 tons of cutting force which allows this cutter to cut large diameter steel, 90 degree angle iron and box section etc. If you require a free of charge, no obligation on site demonstration, please contact us to arrange.
Click Here to download Full Cutter brochure (2.1 MB PDF)
You will need Adobe Reader to view file, click here to download.