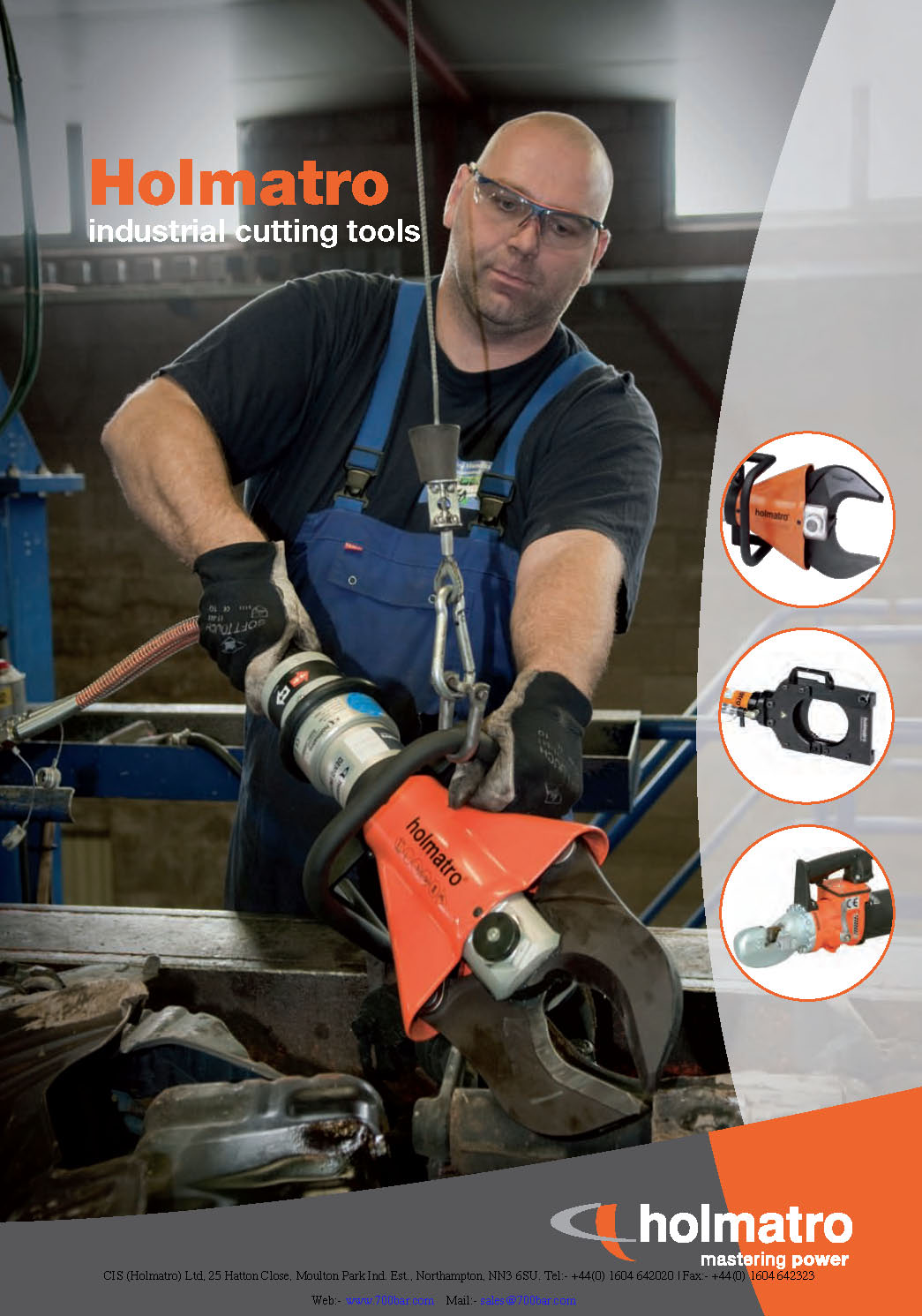 The Holmatro range of hydraulic cutters, either mobile or stationary, have been especially designed for use in the most harshest of environments and applications, such as car recycling, demolition, nuclear decommissioning, cable reclamation and recycling, sub-sea and offshore applications, general scrap reduction to name but a few. The tools are made from high-quality aluminium and steel, making the cutters powerful and yet very light. The pumps are available in electric or petrol versions, have been developed especially for mobile use. They are compact and lightweight. A complete mobile cutter set consists of a mobile cutter, a mobile pump and a hose. Various accessories for the sets are available as well.
Click Here to download Cutters brochure (7.3 MB PDF)
You will need Adobe Reader to view file, click here to download.